Day Skipper Theory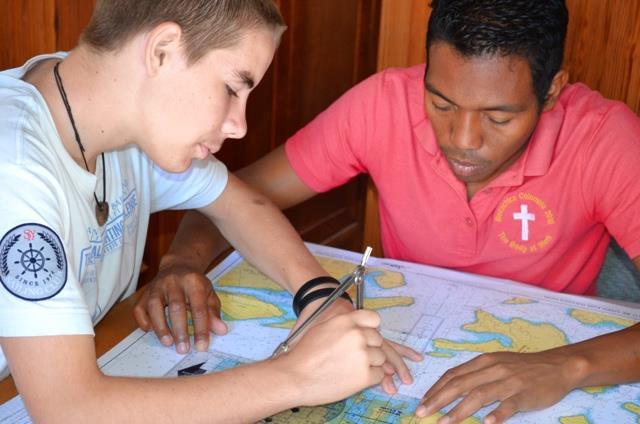 This course provides a comprehensive introduction to cruising navigation and seamanship for inexperienced sailors.
This course provides you with enough knowledge to feel confident sailing around familiar waters by day, and spends a little time covering lights and an introduction to night time navigation.
It can either be taken as an evening class over 20 weeks or as an intense weeks course.
Topics covered include:
the basics of seamanship
the essentials of coastal navigation and pilotage
chartwork
electronic charts
position fixing
plotting a course to steer
weather forecasting and meteorology
tides
collision regulations
construction, parts and equipment of a cruising boat
emergency and safety procedures including distress calls,use of flares, safety harnesses, lifejackets and liferafts
The next Day Skipper course will be beginning during the Autumn term 2016 (Oct), starting on the 14th Oct.
Cost: £250 which includes all the course material, but not the plotting instruments.
To book this course select the course from the list on the right and click the "Book Now" button.
We also offer private one to one coaching for details please see: Private coaching